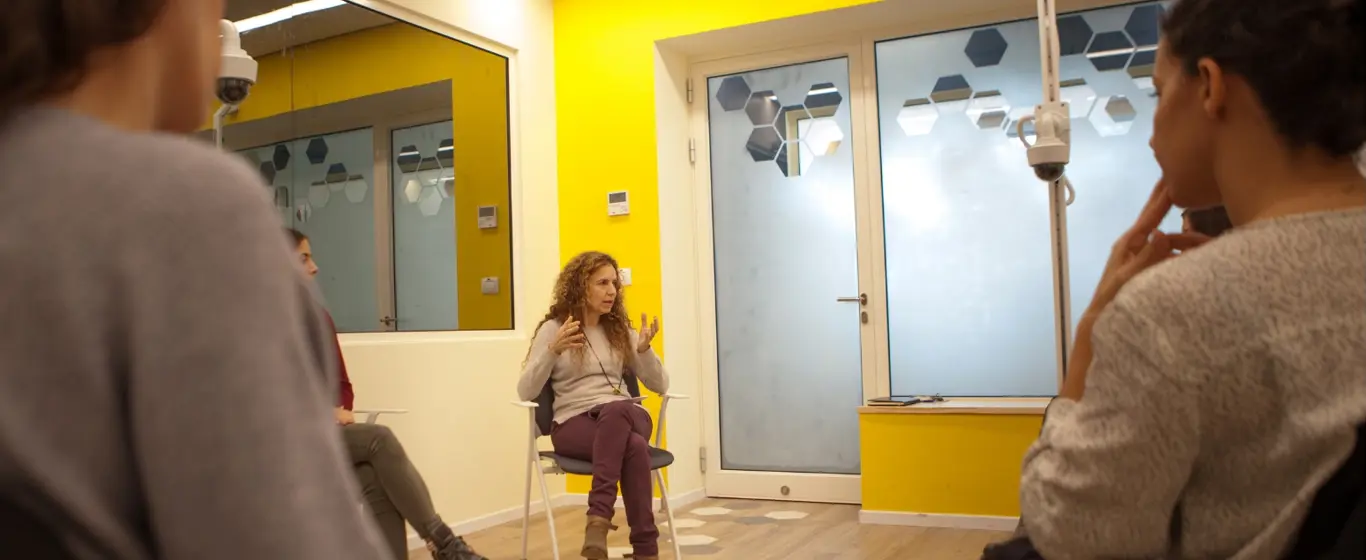 The center for Developmental

Social Neuroscience
Directed by Simms - Mann Chair incumbent, Prof. Ruth Feldman.
The center's activity is built upon the vision Reichman University -
progress, interdisciplinary and social excellence
​The Center for Development Social Neuroscience and the Simms-Mann Institute operates under Baruch Ivcher School of Psychology at Reichman University. In the University you can find many researchers from different fields that combines interdisciplinary psychological and biological research: hormones, genetics, epi-genetics (environmental influence on genetics), human digestive system and the immune system.

This center is unique in comparison to the world, both because its interdisciplinary character and its massive block of knowledge that was gathered in it by doing long-term research that follow children development from the age of infancy throughout their maturity (up to 20 years).

Among the many researches that are being conducted in the center, you can find ones that follows premature babies that were distant from their mothers after birth; children that grew up under rocket threats in Sderot; and children to mothers that suffered from depression; all in comparison to normative children.
Ruth Feldman, PhD is the Simms-Mann Professor of Developmental Social Neuroscience at Reichman University with joint appointment at Yale Child Study Center With degrees in music composition (summa cum-laude), neuroscience (with honors), clinical psychology (with honors), and developmental psychology and psychopathology, her approach integrates perspectives from neuroscience, human development, philosophy, clinical practice, and the arts within an interpersonal frame and a behavior-based approach.