School's Residence
School of Communications
The Sammy Ofer School of Communications building was inaugurated in 2006.
The building is located in the heart of the RU campus in Herzliya, between the Devorah Schocken Sculpture Garden to the east, and the hundred-year-old Eucalyptus thicket to the west. The building respects its natural environment and is built lower than the treetops surrounding it, allowing it maximum exposure to light and scenery.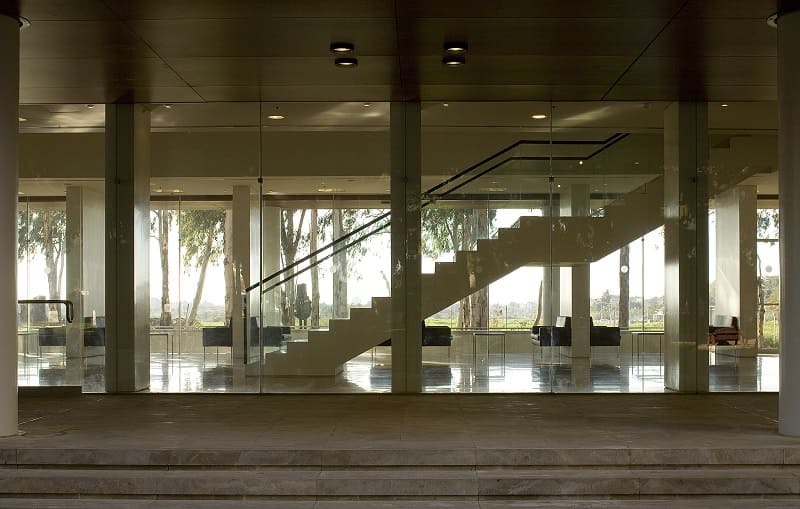 ​Built according to green standards the windows are acoustic and thermally insulated. Some of the walls are transparent and UV protected, in order to allow the sunlight to penetrate. The building is run by a computerized energy control system and was designed and constructed to function as a modern complex for research, education, production and conferences.
At over 6,000 sqm the building includes digital and virtual studios, HD editing suites, digital radio studios, a newsroom,an audiovisual center for internet broadcasting, research labs, lecture halls and a main lobby that serves as a large open space for art exhibits and public events. Most importantly, the building is designed to serve our students, lecturers and researchers.
Building architect – Roy Secker of Skorka Architects.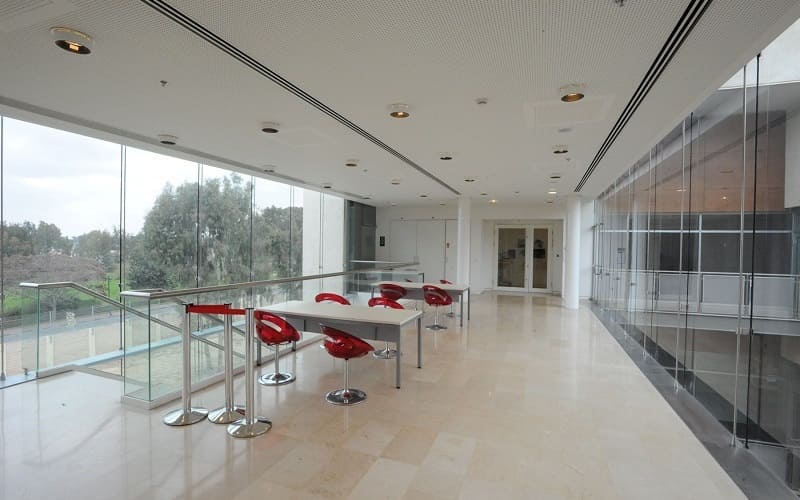 Sammy Ofer
As a prominent personality in the international business community and a loyal advocate of art, culture and education in Israel, Sammy Ofer, of blessed memory, has demonstrated his conviction in the mission of the Reichman University from its very outset.
Sammy Ofer was born in Romania and immigrated to Israel as a young man. In World War II he volunteered to serve in the UK Royal Navy and was among the first to serve in the Israeli Navy, participating in the first command course of the Navy after the establishment of the State of Israel. Sammy Ofer's love for the sea started when he was a child, as a member of the Zevulun water sport organization, and it was his inspiration to establish his prospering shipping and cruise businesses. The French government awarded him knighthood in the French Legion of Honor thanks to his assistance to the French shipping industry. As a skillful entrepreneur, Sammy Ofer built an international network of businesses, including "Ofer Group", one of the leading commercial concerns in Israel.
As an enthusiastic art collector, Sammy Ofer is famous for his contribution to the development of artistic and cultural institutions. His dedication to the future of Israel and his commitment to education are reflected by providing scholarships to promising students and by generously supporting educational institutions. The Ofer academic halls contributed by Sammy and his brother Yuli to the RU campus as well as the assistance he provides to veterans of top IDF commando units are a few examples of his generous support.
In 2004 Reichman University awarded Sammy Ofer title "Honorary Fellow of the Decade". Sammy Ofer died on June 3, 2011 at the age of 89.