2022-23 RRIS Counselors
COUNSELOR COORDINATORS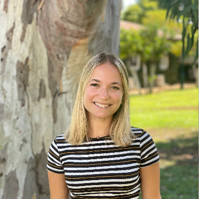 Ariel Shelowitz
Ariel, 25, grew up in New York and made Aliyah at 14. She served as a Communications Officer in the IDF for 4 years. Ariel is starting her 4th year in the Law and Government track at Reichman University. She likes to travel, volunteer, and spend time with friends and family. She studies at RU both because of the high academic level and because RU offers many opportunities, including clubs, programs, and social events. Two years ago, Ariel was a counselor and helped new RRIS students get accustomed to life in Israel. Last year, she was the coordinator for several RRIS programs: Computer Science, Computer Science & Entrepreneurship, Government, Government & Sustainability, and Study Abroad. This year, Ariel is the coordinator for: Business, Business & Economics, and Business & Entrepreneurship. Ariel fell in love with Israel and hopes that the new students will feel the same way!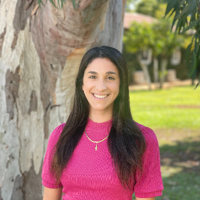 Tal Dror





Tal, 27, was born in Tel Aviv, grew up in northern Israel, and currently lives in Herzliya. She's starting her 3rd year as a Government and Diplomacy student. After her army service, where she served as an Education Guide, Tal traveled to South America and Africa. She also worked for five years in the Jewish Agency for Israel, as a summer camp counselor and a community emissary (shlicha) in the U.S. Upon her return to Israel, Tal worked with the Reform Judaism movement in Israeli schools and in the Ministry of Aliya and Integration, where she helped new olim get their academic rights. She decided to enroll at Reichman University because of the amazing programs and clubs it offers. During her 1st year, she joined the "Shagi" Club, which gives students the chance to discuss challenges that Israeli society faces with Orthodox young adults. In her 2nd year, she participated in the StandWithUs Fellowship Program. This year she'll take part in the Public Diplomacy Program. Tal was an RRIS counselor last year, and decided to become a coordinator because the RRIS has become a second home for her, and she wants to help both students and counselors!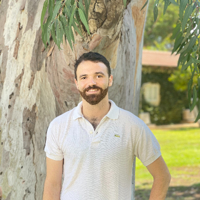 Shay Catarivas





Shay, 27, grew up in Herzliya, and is in his 4th year in the Psychology and Business double major program. This is his 3rd year in the RRIS counselors program - twice as a counselor and this year as a coordinator. Shay was born and raised in Israel and served in the IDF's Counter-Terrorism Unit. After his military service he lived in France and Sicily for about two years. Living abroad taught him the importance of having a strong social circle, and he knows that when integrating into a new country, knowing a few locals can be pretty useful. His experiences in other countries, including meeting people from different cultures, left him with unique memories and friendships that he holds dear to this day. Shay is also a former Sea Scout (sailing boats mostly), and an Israeli National Judo champion. Today, he works as an instructor in both sports, and volunteers with children with special needs in Herzliya.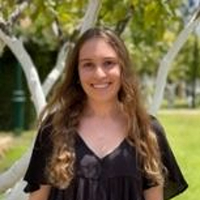 Almog Edelman





Almog, 24 years old, is starting her 3rd year at Reichman University as a Government, Diplomacy, and Strategy student. This year, she'll be the RRIS MA and Special Programs Coordinator, after having been an RRIS counselor last year. Almog grew up in the small town of Windham, Connecticut in the United States. At 18, she made Aliyah and enlisted in the IDF as a lone soldier, serving in the International Cooperation Division. During her service, Almog served as an NCO on the North America Desk, and then as a Foreign Visit Protocol Officer, responsible for managing the General Staff's foreign delegation visits. She chose to study in Reichman University's unique Government program, in hopes of pursuing a career in the diplomatic field. Almog feels like she found her calling last year, both as an RRIS counselor and through the IDConnect Club, which partners foreign exchange students with Israelis. She hopes that her experiences can assist international students in what may be the most difficult part of their experience in the RRIS - "learning the ropes." Apart from her studies, Almog participates in the IDC Choir and enjoys staying physically active. She is eager to coordinate this year's MA counselor team, and to welcome all the students starting their graduate degrees this year at RRIS!


PSYCHOLOGY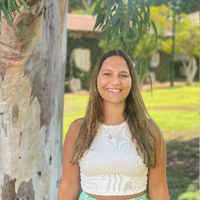 Efrat Michaelis
Efrat, 23, from Hong Kong, is beginning her 3rd year as a Psychology student at Reichman University. She was born in Chicago and moved to Hong Kong when she was 1. She lived in Hong Kong there until she made aliyah in 2017, to join the army. She served as a 'mashakit tash' in the IDF - responsible for the economic and social well-being of the soldiers. In her free time, Efrat loves to bake, go biking, play football, read, and play with her bunny! Leading and helping others has always been a strong passion of hers, and she is so excited to guide her group and become great friends!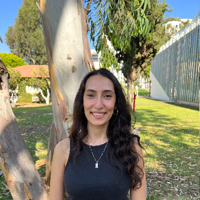 Mia Har-Noy
Mia, 25, grew up in Ramat Gan. She's starting her 3rd year in the Law and Psychology double major program. After high school, Mia took a gap year ("shnat sherut"), and volunteered with youth in the north of Israel. In the army she served as a psychotechnical interviewer, and after a year, became a commander of her fellow interviewers. She loves traveling around the world and learning about different cultures. Last year, Mia participated in the Debate Club and next year she will take part in a few different programs that the Law School offers. She can't wait to meet you and accompany you through your first year!!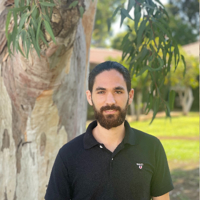 Idan Abudaram
Idan Abudaram, 29, born and raised in Amatzya ( small village in the far south) currently living in Herzliya. Idan is a third year Law & Government student. This is his first year as a counselor in the International school. Idan served 3 years in the Israeli Navy. Before the army Idan volunteered in "Jordan River Village", a retreat village for kids with special needs and disabilities, as climbing instructor. Idan worked for 1 year in New Zealand farms as kiwi and apple picker. After that Idan worked two years in New York City in the Israeli consulate. Idan brings a lot of interest and will to help foreign students to absorb the unique Israeli culture and life at the ReichmanU campus. Today Idan volunteers with people with disabilities and Holocaust survivors. He enjoys all kinds of sports, hiking and good music.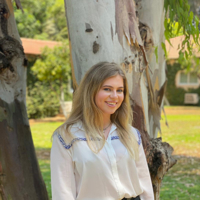 Sonya Shapirovska
Sonya, 22, lives in Herzliya. She was born in Kiev, Ukraine and moved to Israel at the age of 15. She is a second year Government student in the RRIS. Sonya drafted to the IDF as a social worker for Lone Soldiers that came from all over the world to serve in the IDF. Her experience with international lone soldiers helped her understand different backgrounds and what is the best way to help them integrate into the country. Sonya's inspiration to become a counselor for first year students comes from her RRIS counselor that she met during orientation week! This year she participated in many different programs such as Co-Op, Ambassadors club and Food Tech. Sonya is a tennis player since a young age and always ready for a match! She also has a small business in which she prepares cakes and desserts for dogs 🐶 Sonya knows four languages so you can have many fun conversations in the language of your choice. She is also an intern at the research institute of Abba Eben.
COMMUNICATIONS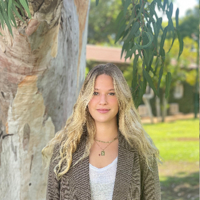 Daniella Shamir
Daniella, 22, grew up in Israel, Hungary and US. She is entering her second year as a Government student and works as a guide at the Itzhak Rabin museum. Daniella moved back to Israel in 2018 in order to join the army. In the army she was an instructor in a military boarding school. In her first year she was a part of the Model United Nations and flew to Morocco to participate in a conference. Since her release from her military she had made it a priority to travel as much as possible and see the world. She can't wait to meet you all!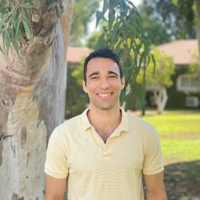 Shachar Bloch
Shachar Bloch, 26, is a second year Computer Science student. Shachar is a first-time peer counselor in the RRIS counselors' program. Shachar was born and raised in Herzeliya and played basketball for his HS team. In 2015 he started his IDF service in the Commando brigade, and in 2017 became a combat officer serving 2 years in that role. After finishing his duties in the IDF in late 2019, he moved to Manhattan and lived there for a year. In Manhattan he worked and volunteered in a Jewish community center and its youth movement, "Me'ever". The experience of moving alone to a new country and meeting young adults who are passionate about Israel, helped him understand the importance of having someone to help you when you arrive to a new country. In June 2021 he returned to Israel and moved to Tel Aviv. He became a student in Reichman University as a Computer Science student and participated in the RU DevClub, the university's programming club.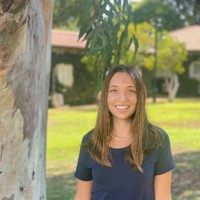 Shir Tencer
Shir Tencer, 24, is going into her third year as a Psychology and Law student. She was born and raised in Boston, Massachusetts, in the USA and lived there until the age of 10. Living abroad taught her to accommodate to new environments and the importance of maintaining relationships with family and friends she stayed in touch with. She especially understands how hard it is to move to a new country with a different culture, which is why she wanted to be a peer counselor in the RRIS and help new students adapt to the Israeli culture. After participating in a pre-army gap year in kibbutz Maagan Michael, where she volunteered and studied, Shir drafted into the IDF and served as an instructor on a 120-centimeter mortar for soldiers from ground forces. Shir loves children which is why she helps children with learning disabilities and why she studies psychology. Law on the other hand is something she's always found interesting and important to know and she enjoys studying it. As a part of her law studies this year, Shir will take part in a legal clinic that helps educate people with disabilities about their rights and gives them legal advice. She decided to join that program because she volunteered in the "Krembo Wings" youth movement for three years. Shir loves traveling, volunteering, and spending time with friends, and is looking forward to an incredible year!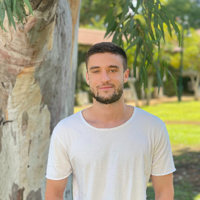 Oz Schory




Oz Schory, 24, is a second year Law and Psychology student. He was born and raised in Tel Aviv and served his military service in an air control unit of the Israeli Air Force. Oz is a former member of the Israeli judo team and has a rank of a black belt. He continues to compete, now as part of the Reichman University judo team. In his spare time Oz likes to surf, snowboard, and play guitar. Oz is looking forward to the upcoming year as a peer counselor, hoping to share his enthusiasm and experience as a student at Reichman University.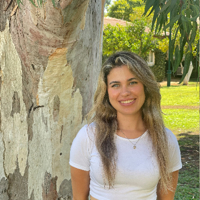 Dayana Konstantinov





Dayana Konstantinov, 25, grew up in Kiryat Gat. She is a second year Law and Psychology student and this is her first year as a counselor in the RRIS. During her military service, she served as a shooting guide for two years. After finishing her mandatory service, she traveled for 5 months in South America. Dayana holds a BA degree in Health System Management which she finished with honors and received two times deans honors. Besides her academic life, Dayana volunteered for two years simultaneously in a Perach program mentoring project with a high school kid and on a Friendship project with another high school kid. At Reichman University she was in the Real Estate Mentors club and volunteered in a family court as a law assistance student for one year. Dayana spends most of her spare time at the gym, reading books, cooking, and doing yoga. Dayana decided to be a counselor to be a part of the new student experience, support them and help them adjust to living in Israel and studying at RRIS.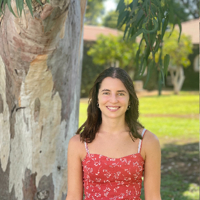 Libby Michaelis





Libby, 23, was born in Japan, grew up in Rosh Haayin and now lives in Tel Aviv. In the army she served as a simulation instructor and an officer in the navy. Libby loves sports, travelling in Israel and around the world and meeting new people. She'll be starting her second year in Business and Psychology. Last year she was a member in the Debate club and one of the reasons she chose to study in Reichman University is the huge opportunities and extracurricular the university offers. Libby is excited to meet you on campus!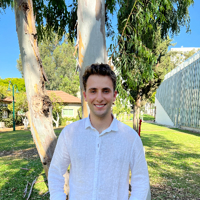 Omer Hermoni





Omer, 24, grew up in Lehavim. He was born and raised in Israel, but lived in Kansas and Washington, DC for 4 years and graduated from high school there. Omer served as fighter commander in elite IDF's unit special forces. He is in his second year of the L.L.B Honours Law Program direct to M.A. in Law, Technology and Business program. In his first year, Omer was the class representative of the law students in the Student Union, and elected to represent our university at the legal high court delegation In Germany. He participated in the Venture Capital Funds Club and developed a venture in the field of food application. Moving to a new country taught him the importance of having a strong social circle, especially when dealing with the whole experience of re-location. Omer was also an instructor at the yearlong pre-military camp Migdlor, and one of the founders of the project "to give without wanting to take" for cancer patients. He loves to surf, practice yoga and always available for conversation with a friend. Omer wishes you good luck and remember - Be All In, All The Time.


ENTREPRENEURSHIP AND BUSINESS ADMINISTRATION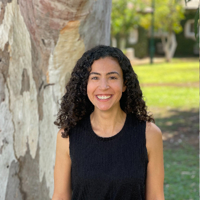 Gal Argaman
Gal, 28, is a second-year Entrepreneurship and Business Administration student. She was born in Israel and moved to the US at the age of 13. After high school, Gal moved back to Israel and served in the IDF as an outstanding athlete and a combat fitness instructor at Wingate. After her service, she backpacked alone for three months in Scandinavia. Gal was a professional athlete, representing Israel in international tournaments as part of Israel's Judo National team. Gal loves hiking, camping, sports, and meeting new people. Having integrated away from home, re-integrated in Israel and at Reichman University, Gal looks forward to helping others do the same.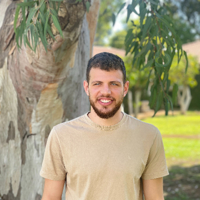 Ofek Goldschmidt
Ofek, 24 years old, is a second year law and government student. Ofek was born and raised in Haifa, Israel, and moved to Herzlyia last year. Ofek served in the IDF paratroopers in gdud 101, as a commander and was released in 2020. Prior to his recruitment, Ofek was a guide in the Israeli scouts for 3 years, and volunteered for a Shnat shirut (civil volunteer) in the city of Gadera, living in the heart of the Ethiopian community, teaching and guiding the children there. Last year Ofek volunteered in schools in Herzlyia and also took part in 'Diplo act' program in Reichman University where he learned how to represent Israel and defend the country in the media. Ofek likes traveling and hiking in Israel and around the world. Ofek likes football and basketball and he is a devoted fan of the Maccabi Haifa football team.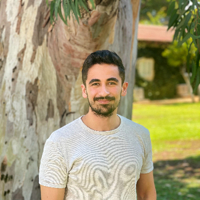 Tomer Golan






Tomer Golan, 26, grew up in Tel Aviv and is a third year student in the BA Economics and Entrepreneurship program. During his 4.5 years of military service, Tomer served as an ICT officer, a platoon commander and as a deputy company commander. He is now an ICT officer in a paratrooper patrol unit in reserves. In Reichman University, Tomer took part in the Ambassador's Club of the RRIS and served as a part of the management team of Momentum- the university pre-seed startup accelerator. Tomer spends most of his free time surfing, producing music, reading books, watching a lot of tv shows and hanging out with friends and family. He believes that every ambitious student, can reach the stars and have the best experience here in the RRIS.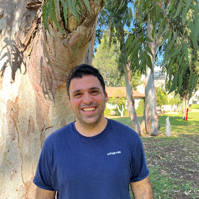 Shaked Bason





Shaked is 25 years old and grew up in Kadima. He was born and raised in Israel and is in his second year of the Economics and Entrepreneurship program in the Israeli school of Reichman University. After finishing his military service as a Combat commander, he lived in the US and worked as an Israeli Shaliach (Emissary) as part of the Jewish Agency delegation in both the Bay Area, California and Seattle, Washington. In Seattle, Shaked worked at the Hillel of the University of Washington and worked with many students from all around the US and different places around the world. Additionally, he worked in Tzabar Olami (Worldwide Israeli Scouts) as a coordinator and leader of the local Tzabar programs. Working as a Shaliach taught him how to work with different students from different cultures and places, and understand how challenging it might be to move to a different place on your own and find your place. Shaked is also a big fan of wave surfing, basketball and will always be down to grab a slice of pizza.
BUSINESS ADMINISTRATION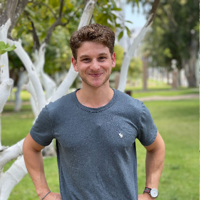 Noam Roseman
Noam Roseman, 25, from Jerusalem, Israel is a third year Business administration student. He is continuing as a second year counselor at the RRIS. Noam served in the IDF in the paratroopers brigade until 2018 finishing with the rank of first sergeant. After his army service Noam was a counselor in the US in "Tevya" Jewish summer camp which was an amazing and significant experience for him. Noam loves traveling, playing guitar, gaining new experiences and visiting his friends and family in the Italy and the United States. Noam is looking forward to meet the incoming students and to help them get the best out of this meaningful and awesome experience and hopefully create new friendships for life.
Hodaya Peretz
Hodaya, 23 years old, grew up in Herzliya, Israel. She's a second year Psychology student and part of the university's band. In her free time she sings in local bars and coffee houses. During the past year she took part in the Happiness and Techtalk clubs at RU. In the future, her goal is to become a UX researcher. She chose to be a counselor because she loves meeting new people and getting to know different cultures. She's looking forward to helping and guiding her new students.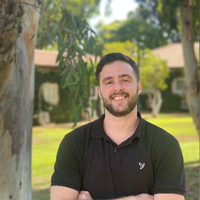 Guy Vainstein
Guy, 25 years old, grew up in Alfei Menashe (small town next to Kfar Saba). Guy is in his second year of Law and Business double major program in RU. Guy started his IDF's duty as a fighter in the Nahal brigades. Later on, became the signaler of the 931-battalion commander and the sergeant of the platoon. After his service, Guy started working at a global shipping diamonds and jewelry company as a security and import consultant. In his first year at RU Guy participated in the Israeli debate team of the university and was one of the members who organized the first business convention after Covid time for the business and entrepreneurship students. Guy is an American football player in the Israeli league (IFL) in the Petah-Tikva troopers. One of his ideas is to connect between the Israeli and international students with sports and American football in particularly. Today Guy works as a paralegal and as a NOC specialist at Rapyd. Guy is the son of a German mom and Argentinian father, which helped him to better understand the challenges of a foreigner in a new country and gave him the will to help to the international students who comes from different countries here at RU.
LOOKING FORWARD TO SEE YOU!

ECONOMICS AND BUSINESS ADMINISTRATION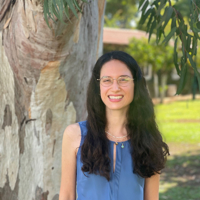 Maya Lender





Maya is 23 years old and a second year student in the honors track of strategy and decision making as part of the Lauder school of Government, Diplomacy and Strategy. She was born in New York and made Aliyah to Israel at the age of 4. In high school she had the privilege to take part in numerous student delegations abroad and to meet students from all over the world. Before enlisting into the military service she took part in a gap year (pre-military program) and volunteered as a counselor in a non profit organization for deaf and hard of hearing youth. She then drafted into service in the International Cooperation Division, where she served for 3 years as a soldier and an officer. Apart from her studies, she have a strong passion for music and languages. Maya is excited to meet this years' incoming students and hope that her experience will help students to adjust to Israel and to studying in RU.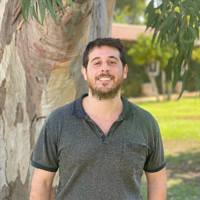 Ori Meisel
Ori, 28, was born and raised in Pardessiya and is in his fourth year in the Law and Government program. He participated in a pre-military program called "Tavor" and was one of the founders of the Keshet project, which provides content such as Judaism, Zionism, and trips for youth and today holds about 300 students. In the IDF, he served as a combat soldier in the paratrooper's reconnaissance battalion. Following his discharge, he worked in camp Ramah in Wisconsin, where he was exposed to the great importance of developing the connections of the Jewish communities with the State of Israel and lived for a year in Madrid working as a tour guide in the city. Ori also worked as a counselor in "Ardvark" gap-year program and in the "Israeli Experience" program. In RU Ori took part in a student exchange program at IE University and in "Olim le mishpatim" delivering tutoring in courses for students whose Hebrew is not their mother tongue.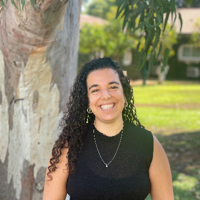 Tomer Moshel
Tomer, is 25 years old and she's starting her second year in the Psychology and Business track at Reichman University. She was born in the Netherlands, moved to Israel when she was 7 years old, grew up in Kfar Vradim in the north of Israel, and now lives in Herzliya. In high school, Tomer participated in the Israel scouts program, the theater program and learned Spanish. Tomer served for 4 years in the IDF as an officer of basic training courses. After the army, she traveled in South America for 5 months before beginning her studies at Reichman University. Tomer is having such an amazing experience at Reichman University and cannot wait to continue and explore the countless opportunities that this school has to offer. Tomer is very happy to guide you throughout this amazing year!
GOVERNMENT AND SUSTAINABILITY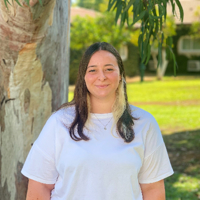 Gili Shasho
Gili, 23, is second year student in Government and Sustainability in the Israeli school of Reichman University. She was born in Israel and spent a few years of her childhood living in New York, and now lives in Tel Aviv. During her military service Gili served as a military social worker before becoming a commander of the social work training course. As one who has been back and forth between the US and Israel, Gili understands the challenges and culture shock that may come with moving to a new place, and her experience can contribute a great amount of support to the incoming students. Gili is looking forward to welcoming the class of 2025 and is excited to give her support to the new generation of RRIS!
GOVERNMENT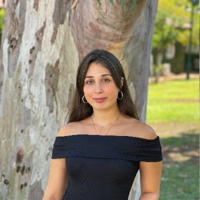 Natali Admon
Natali, 24, grew up in Petah-Tikva and is a Law and Government student starting her fourth year. In the army Natali served as a commander of basic training, where she was responsible for training new recruits and helping them adjust to the military framework. After her service, Natali spent a year as flight attendant in El-Al. During the last year, Natali took a part at the Pugwash club at ReichmanU, which is an international Nobel prize winner movement practicing diplomacy and negotiating skills. Also, Natali was a student at the International Criminal and Humanitarian Law Clinic. Besides her academic life, Natali works as a pre-intern at a law firm practicing international litigation, and volunteers in several organizations such as: Alma, an Association for the Promotion of Humanitarian Law, as it's newsletter editor; and the Foreign Relations Department of Petah-Tikva's Municipality. Natali decided to be a counselor at the RRIS for it's unique students, fun experience and for her interest in different cultures.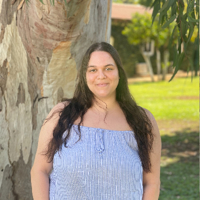 Nichole Amar
Nichole, 25 years old, is a second year student in the Government, Diplomacy and Strategy program at the RRIS. Nichole was born and raised in Brooklyn, New York, and moved to Israel in 2017 with her family. At 21 years old, Nichole drafted into the IDF and served as a Tatzpitanit in Jerusalem. During Nichole's first year in the RRIS she joined the Debate Society, participated in the Stand with Us and RRIS Ambassadors' Club, and is now going to be a counselor for the incoming students for the class of 2025. As one who moved to Israel and assimilated into the new environment and culture, Nichole understands and is able to help incoming students who feel nervous about their upcoming experience in Israel. Nichole is excited to meet the next generation of RRIS students and guide them through the amazing journey ahead!
COMPUTER SCIENCE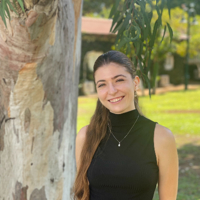 Arielle Feher
Arielle, 23, is a second year Computer Science student at Reichman University. Arielle was born and raised in Edmonton, Canada, and made Aliyah to Israel when she was 14 years old. Arielle went to an Israeli high school in Tel Aviv, where she experienced for the first time the inherent differences between Canadian and Israeli cultures. Arielle was fortunate to have made incredible friends that helped her navigate culture shock and the language barrier. Arielle served as a commander in the IDF's 8200 Unit for nearly four years. Although very challenging, she views her military service as an incredible and life-changing experience. In her free time, Arielle enjoys playing the piano and the cello, reading, and going to museums. She also is a member of Reichman University's debate team, and is a candidate for the Computer Science honors program. She is really looking forward to being a councilor in the RRIS and meeting everyone!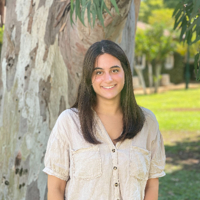 Or Rotlevy
Or, 22 years old, was born in Israel and moved to Boston at the age of 11 with her family. When she was 18, she made Aliyah through Garin Tzabar as a lone soldier and served as an Infantry Instructor. Or resides in Emek Hefer and studies Business Administration at the RRIS. She chose to study at RU because of the high standard of education, the opportunities provided, and the interesting people. She decided to become a counselor because she loves connecting with new people and this will be her second year as a counselor in the RRIS.
COMPUTER SCIENCE AND ENTREPRENEURSHIP
Ben Shekalim
Ben, 26, from Netanya, is in his second year of an Entrepreneurship & Computer Science degree at the RRIS. Prior to his studies, Ben served in the IDF, as a Planning and Development Officer in the Ministry of Defense. After that, he worked as a QA testing engineer at Verint for two years. Ben decided to study at IDC because it offers enriching programs, various opportunities, and a high level of academic studies. He decided to become an RRIS counselor because he knows how difficult it can be, and how uncertain students can feel, when beginning academic studies, and he'd like to help new students in any way he can.