The "Green Revolution"
In recent years, the environment has changed from a marginal issue to a significant economic and social factor that impacts almost all aspects of life. A new reality has slowly been created, which demands the examination of a wide variety of issues through the prism of the environment, the transformation of existing ways of thinking, and the implementation of reforms at numerous levels. The fundamental changes in environmental approaches affect the private, business, and public sectors, which are coping with a wide range of new issues, problems, and opportunities that the green revolution has brought and which were the domain of only a few not long ago.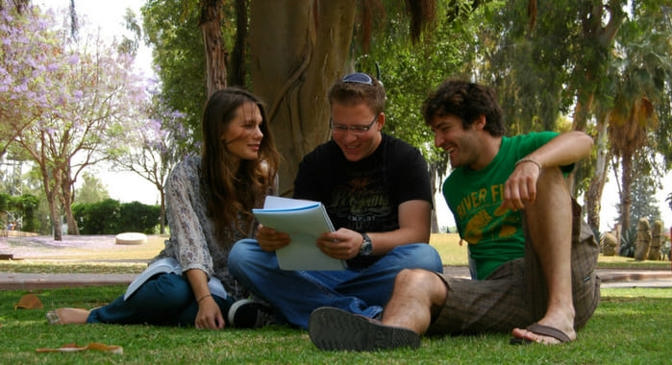 The environmental awakening highlights to public policymakers the need for a profound examination of reforms in a variety of fields. This is true of both the long-term vision and solutions to specific issues. Long-term strategic planning at the national level is needed, e.g., for the water and energy sectors, and must include the examination of alternatives to existing sources. It also is vital to examine the possibilities for encouraging more efficient use of natural resources, such as green building and sustainable urban planning. Environmental hazards, on the other hand, must be dealt with immediately. These and many other issues are on the regulators' environmental agenda.
The seeds of true environmental innovation and change are flourishing in the business sector, which discovered fertile ground for green entrepreneurship, constrained by limiting environmental legislation. At the same time, awareness of environmental issues is spurring the creation of competitive environments in which corporations that in theory have no connection to green industries, must now demonstrate a greener approach in positioning their operations.

In order to cope with the problems and opportunities that the green revolution has created, the policymakers, entrepreneurs and consultants must adopt a broader outlook, incorporating a variety of views of environmental issues. A broad base of academic knowledge in a variety of fields is vital to manage a fruitful dialogue with different professionals, such as engineers, chemists, and biologists that aim to find comprehensive solutions and identify opportunities from the range of possibilities. An understanding of the relevant local and international regulatory environment also is vital in order to understand the potential of and limits on activity, or the need for legislative change. Analytical tools from the discipline of economics are needed in order to understand how each solution integrates into the entirety of other needs and problems. Knowledge of policy and government processes also is desirable, not only for those who deal with the public sector, but mainly for the private and business sectors, which need to pave a compromising and balancing way among different interest groups.