The Raphael Recanati International School's graduating seniors at Reichman University were invited by the Recanati Family for a festive graduation reception. The reception was hosted by Udi Recanati, Chairman of the Reichman University board of directors and his wife Stacy, in their family house and was also attended by Mrs. Dina Recanati; Prof. Uriel Reichmann, President and Founder of Reichman University; Jonathan Davis, Vice President for External Relations and Head of the RRIS; Reichman University leadership and faculty.
Udi Recanati congratulated the seniors and told the foundation story of the RRIS: "my father was a Zionist who believed in the state of Israel. After he came to Israel and joined the 'Hagana', his mission was to bring new Jewish immigrants from Egypt – what was known back then as "Aliya B'", and so he did. During this mission, my father met my mother and soon afterwards they got married in Israel".
"After my father passed away", Recanati continued, "I wanted him to be remembered significantly, not just by a building after his name. One of my father's life aspirations was to bring the diaspora closer to Israel. When we first initiated the International program, Prof. Reichman and I talked and said that if only one-third of the school's graduates will stay in Israel and two-thirds will go back to their homeland – it will be a major accomplishment because we will have many "junior ambassadors" abroad. Today, I can tell you that 70% of the school's graduates decide to stay in Israel and only 30% go back home – 30% that we will do anything in our power in order to convince them to come back to Israel. It touches me in a way I can't describe".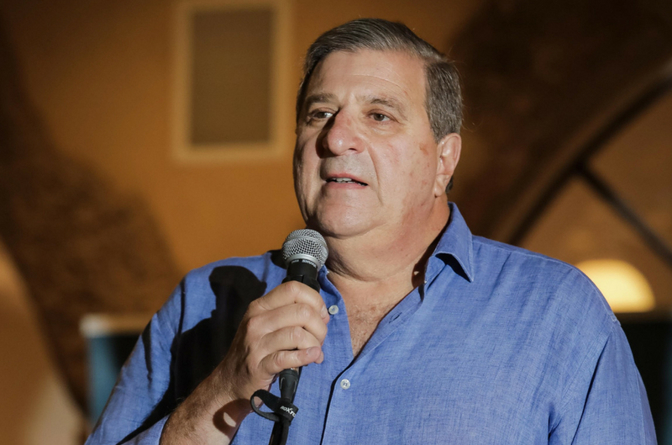 Prof. Reichman addressed the seniors and said: "there is something special in every one of you. It is not an easy decision to leave your homes and come to Israel without your families. You represent the spirit of Reichman University – the ability and the inner power to take risks, to venture and to do things that others most will not do". In relation to the founding story of Reichman University, Prof. Reichman said that "it's a dream that no one believed in. When we first started, without any resources or capabilities, many argued that the foundation of an international school is an unrealistic dream. Because of the fact that we had only twenty students, we were advised to close the international program, but I refused to do so. I decided to keep the program running in order to achieve the higher cause. Beyond that, I was so happy to hear that so many of you decided to stay and live your lives in Israel".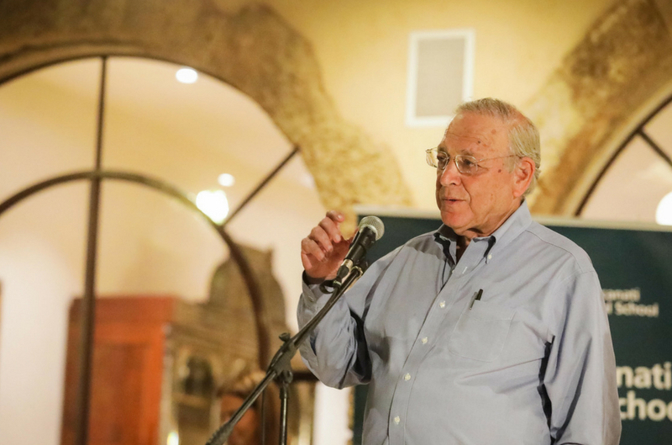 "I look at all of you today and just know that you'll be a crucial part in Israel's progress. Never forget the lessons you were taught at Reichman University, don't hesitate to 'dream big', don't hesitate to venture – imagine your aspirations and dreams. I'm convinced that if you present the ability and inner power that you have shown at Reichman University, you'll succeed," Prof. Reichman concluded.